Join BioMechanic PT in participation in the #loudounrocks campaign! Our patients have painted 10 rocks with our logo and then we hid them. Check out our Facebook page for hints on where they are found. https://www.facebook.com/BioMechanicPT/ If you find one of our rocks -- you won something! Bring it in to the office and trade your rock for gift certificate for a massage!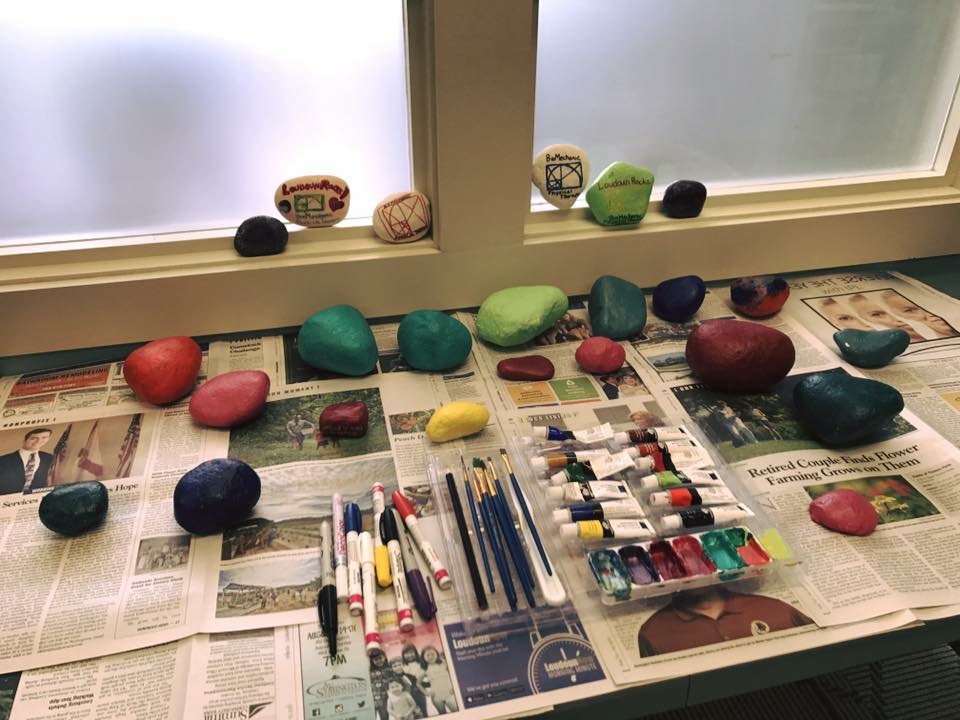 Announcing - you asked for it and we finally did it – we are opening a second location! In – you guessed it – Virginia Beach!
Some of you may already know that Lisa has been splitting her time between Virginia Beach and Leesburg. That isn't changing, she will continue to see patients in Leesburg on Tuesdays and Wednesdays from 9 am – 6 pm.
We are starting out small there so Lisa will be setting up a mini-BioMechanic PT within The Best Body Company. When we grow, well, we will cross that bridge when we come to it. Lisa will be treating patients in Virginia Beach on Mondays and Thursdays from 10 am – 4 pm. Extenuating hours can be scheduled on an individual basis.
All calls, scheduling, and insurance will be handled by the Leesburg office. So you can always call there, but our local number in Virginia Beach is 757-756-3827.
The Best Body Co is located at 616 Virginia Beach Boulevard Suite #107, VA 23451
Your feet don't have to hurt!
Back Pain & Scoliosos Workshop:
Wed, Oct 18 from 6 - 7 pm
Workshop "So What's Really the Cause of Your Back Pain?" : Tuesday, October 18th from 6 - 7pm
Upcoming Ten Year Anniversary!
New Additional Class: Wed Sept 14, from 6 - 7pm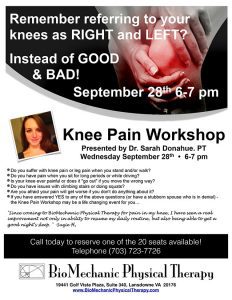 Knee Pain Workshop:
Wed, Sept 28 from 6 - 7 pm